Vision problems
Your eyes are a crucial part of your overall health, and with the right preventive measures and routine checks, you can safeguard it in more ways than one. Experiencing vision problems and issues isn't the only indicator that you need to go for an eye exam.
Importance of eye tests
Experts around the world stress on how important it is to undergo a comprehensive eye check up at least once a year to detect eye disorders and common vision problems, and even other eye conditions such as glaucoma, cataract, diabetic eye disease, age related macular degeneration and much more….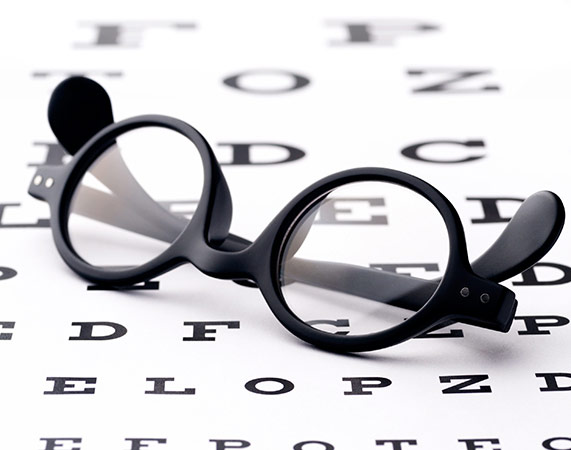 In addition to routine eye examinations, John Kaye Optometrist also offers other eye tests including the following.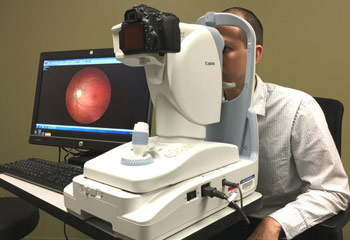 Fundus photography
This is a specialist test to check the health of the eyes. This photography enables our optometrists to review the eye's interior, allowing assessment of the retina, optic nerves and blood vessels in the eye. We pride ourselves on ensuring our patients are given the most comprehensive eye examination.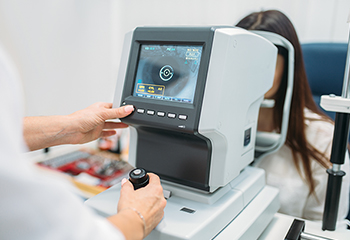 OCT scan
This machine takes an image of your eyes and enables our optometrists to review the health of your eyes every time you come to visit us. This would ensure when we compare the results on your subsequent visits, we can potentially detect eye related health issues much earlier and help prevent long term damage and sight loss.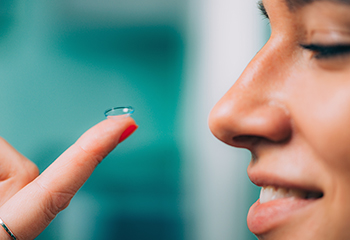 Contact lens assessment
Contact lens technology has advanced in recent years and we pride ourselves in ensuring you have the latest in contact lens technology. This ensures you have a comfortable vision when you are not wearing glasses. Our Assessment will take you through all your possible options and ensure the right option works for you.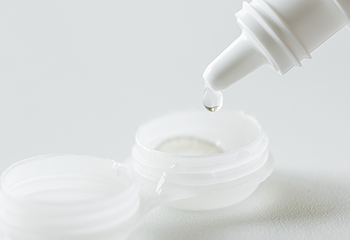 Contact lens aftercare
We provide tailor made packages for your contact lens aftercare to suit your requirements and needs. Our aftercare package makes sure you have optimum vision whilst keeping your eye health. Your peace of mind is our business.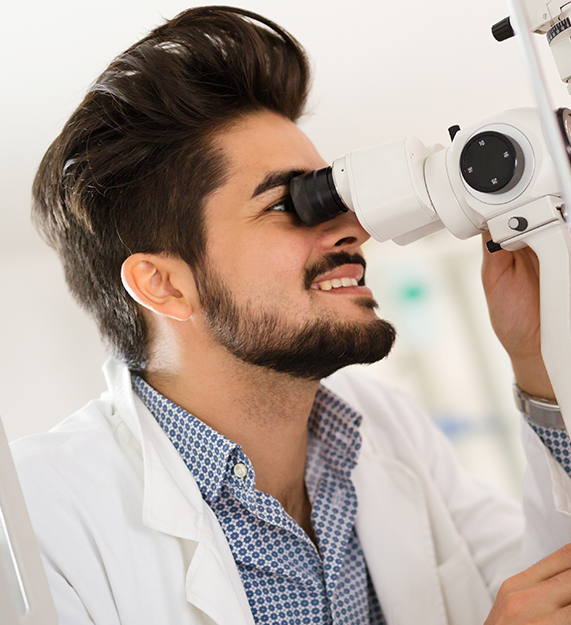 John Kaye Optometrist eye examination
When you walk into John Kaye Optometrist for an eye examination, you can expect to undergo a complete eye test.
Our optometrists will ask you about any eye problems that you may have experienced in the past, history of eye ailments in your family and other issues that could be concerned with your eye health. Next, using state of the art equipment, the health of your eyes will be checked thoroughly as well as the refraction of them. Next, using state of the art equipment, the health of your eyes will be checked thoroughly as well as the refraction of them.
This process usually takes around 40 minutes.